BrizFeel is a lifestyle blog that helps you discover amazing places, restaurants, accommodations, and products in the world!
We are a team of like-minded people that group together to share our knowledge and experience with consumers like you!
Our vision is to educate people with trusted and verified information. We believed with the right knowledge you make the best decision to improve your life.
BrizFeel Has Been Featured In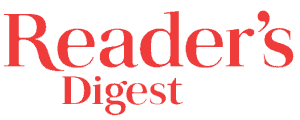 Our advices, statements, experience, and tips have been quoted and used in many authority and reputable online publications, such as:
HuffPost
Business Insider
Forbes
Reader's Digest
CNBC
Hubspot
and many more..
Our Editorial Standards
We don't cover a wide spectrum of topics but only topics we are specialized in or have experience with. All the content provided on our site is based on well-research data, reliable sources, and our own experience.
We spent hours to days on each post to ensure the quality so that you can get the most value from it.
We're here to offer unbiased advice, review, and pure information that's well-researched, cited from reliable sources, from trusted experts, and valuable to readers.
All the information written on BrizFeel will be in plain and simple English so that anyone can understand, learn and follow along.
Our Team
1. Carlos
Carlos is a tech-guy with an unwavering passion for research, surveys, data, trends, and analysis. With over a decade of experience in the market research industry, he has honed his skills and expertise to deliver exceptional research data to the audience of BrizFeel. Armed with his extensive knowledge and keen analytical abilities, he is poised to provide his audience with awe-inspiring research data that illuminates trends and empowers businesses.
Check out his contribution to consumers shopping and spending behavior.
2. Kimberly (Kitty)
Kimberly (also called Kitty) is a cat lover, perfectionist, and most importantly, an expert in the water treatment industry. She has been working in the water treatment industry since a decade ago, understanding the industry inside-out, and she's now on board on BrizFeel to serve the consumers who need to know more about this industry.
Check out her advice on choosing the best reverse osmosis water filter for home.
3. Matteo
Matteo is a passionate aficionado of home appliances, kitchen gadgets, and fascinating products. His insatiable curiosity leads him to thoroughly test and explore a wide range of items, sharing his insightful discoveries with others. With a penchant for online shopping, Matteo's hobby revolves around surfing Amazon and uncovering hidden gems among countless options.
Whether you're in search of the perfect appliance, innovative kitchen tool, or interesting product, Matteo's deep knowledge and passion will guide you in making informed choices.
4. Stephanie
Stephanie is the dedicated editor at BrizFeel, entrusted with the crucial task of ensuring that every article meets the highest standards of quality and accuracy. With an unwavering commitment to excellence, she meticulously reviews and polishes each piece, leaving no room for errors or inconsistencies.
5. Harry
Harry is a food enthusiast and writer who is on a mission to explore the culinary wonders of the United States. With a discerning palate and an insatiable curiosity, Harry travels the country in search of the best foods and most memorable dining experiences. From hole-in-the-wall eateries to Michelin-starred restaurants, Harry leaves no stone unturned in his quest to discover the ultimate culinary gems.
Harry brings his readers along on his gastronomic adventures, sharing his insights and recommendations with wit, excitement, and mouth-watering descriptions that leave readers craving the next dish. Join him on his epicurean journey and discover the best foods America has to offer.
6. Rose
Rose, a spirited and adventurous girl, is an avid travel addict who finds true joy in exploring new destinations. Her love for travel goes beyond mere sightseeing, as she believes that finding the perfect accommodation is an integral part of the overall travel experience. With a keen eye for detail and a discerning taste, Rose actively surveys and seeks out exceptional hotels to stay in. She understands that where you rest your head plays a vital role in shaping the memories and comfort of your journey.
Unlike many travelers, Rose doesn't prioritize taking countless photos. Instead, she chooses to fully immerse herself in the present moment, cherishing each experience as it unfolds. Rose believes she can truly capture the essence of a place without the distractions of constantly seeking the perfect photo.
7. Jane
Meet Jane, the diligent admin of BrizFeel, entrusted with the crucial responsibility of managing administrative tasks and facilitating smooth communication within the organization. From handling paperwork to managing resources, she is the backbone of BrizFeel's day-to-day operations. Jane's role also extends to communication management, where she acts as a vital link between different teams, fostering effective collaboration and information flow.
Her dedication to her responsibilities allows the rest of the team to focus on their respective areas of expertise, knowing that administrative and communication matters are in capable hands.
Cheers!
BrizFeel Team